For Internal use of MSEDCL Employees only.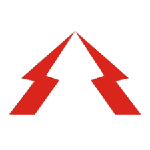 Free
Category: Electricity
Language: English/Marathi
Developer: MSEDCL
Compatibility:
Support Android OS version 4.0 onwards
Mobile Apps for MSEDCL Employees
MSEDCL launch some of the most powerful,secure and user-friendly Apps for it's 70000+ employees. These apps promise to change the defination of technological intervations in distribution space, radically enhancing employee experience.
Click here for more Information about MSEDCL Mobile Apps for Employees
| Sr. No. | App Name | Version | Details | Get It On |
| --- | --- | --- | --- | --- |
| 1 | Employee App(Employee Mitra) | 2.5.00 | Employee Mitra App exhibits the technological advancements that aim at elevating the working and interfacing efficiencies of Mahavitaran's mammoth workforce. | |
| 2 | New Connection App | 2.0.6 | New connection app facilitates timely release of new connections and will also help in real time monitoring and tracking of new connections. | |
| 3 | Meter Reading App | 7.4.2 | Meter Reading App will ensure correct meter reading of consumers,reduce consumer grievances and will also ensure timely submission of Feeder/DT readings for accurate ratings for energy audit. | |
| 4 | Location Capture App | 1.11.00 | Location capture App helps to capture Geo-locations of Msedcl's poles & DTCS. | |