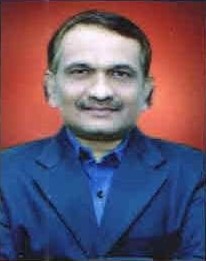 Director (Human Resource)
          Shri. Arvind Madhukar Bhadikar has been selected as Director (HR) of MSEDCL through Direct Recruitment Service. Shri. Arvind Bhadikar has taken over the charge of post of Director (HR) w.e.f. 03.05.2023. Earlier Shri. Arvind Bhadikar was working as Executive Director (Distribution) and was also holding the additional charge of the post ED(HR).
A native of Amravati, Shri. Arvind Bhadikar is a B.E. from Government Engineering College, Amravati. In March 1992, he joined the then Maharashtra State Electricity Board as a Junior Engineer at Bhadgaon in Jalgaon district.